One of the first lighting designers to explore the potential of light was Richard Kelly. (Richard Kelly). In the early 1950's he defined three key concepts that remain at the heart of lighting design today: ambient luminescence, focal glow and play of brilliants. These concepts help us understand how light can create different effects and behave in other spaces.
His work showed how light could be used to create an atmosphere and improve the wellbeing of people in a space.
Since then, lighting design has evolved into its own field. Lighting designers use physics, psychology, and architecture principles to create lighting schemes that improve the function and aesthetics of a space.
Good lighting design can make a space feel more inviting, increase productivity, and promote wellbeing. Lighting designers are responsible for creating schemes that look good and work well in each area. By understanding the properties of light, we can create lighting schemes that achieve our desired effects.
"You can't really understand what's going on with light unless you know how it behaves and produces different effects."

Amber Stefani head creative at Amberlights.
From dark to light
Lighting design is a process of exploration and experimentation. It is an opportunity to discover the transformative properties of light and create spaces that support wellbeing. By understanding how lighting can create moods and affect behaviour, we can make it aesthetically pleasing and supportive of people's needs.
Lighting design is not just about illumination; it shapes space and creates an atmosphere. When the rules of space do not confine you, it is an incredible feeling.

Amber Stefani
Kelly's first principle, Ambient luminescence, is a type of lighting that can create an illusion of spaciousness. By using light to brighten up the corners and edges of a room, you can make it feel larger than it is. This is particularly useful in small spaces where every inch counts.
I love exploring the possibilities of space through lighting. It's an incredible feeling when you are free to move about in your environment! My imagination influences this work–my designs for installations and immersive experiences that allow people creativity with limitless experiential options.


Amber Stefani
Kelly's second principle is Focal glow. It can be thought of as light with a job to do. It is used to direct our attention and can be found in things like headlights and spotlights. This type of light is usually very bright, and its purpose is to help us see what we need to see.
In lighting design, Focal glow is a valuable tool that can be used to create different effects and moods. By playing with the intensity and placement of light, designers can create spaces that feel warm and inviting or cold and mysterious.
Lighting design in action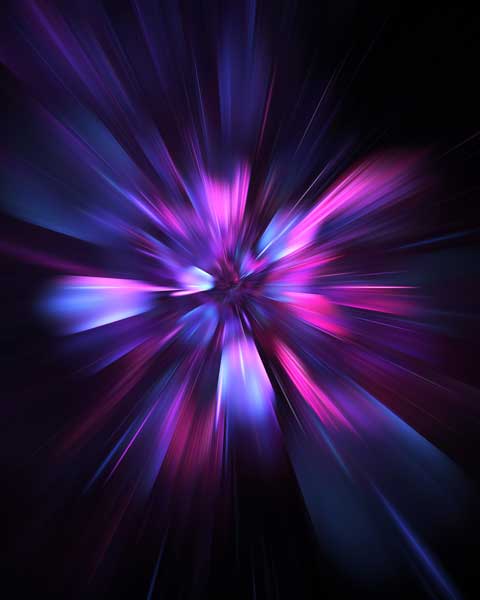 Positive Light
We all experience the incredible sense of lightness and freedom that comes with being in a space where rules or expectations do not confine us. Aum is my meditation-inspired series, exploring this through design elements like open spaces and flowing lines to create an immersive experience for persons entering any part of the design at once. .
A Play of Light
When I meditate, the feeling of openness in my inner spaces is what inspires me. In these moments where there are no distractions and only silence around us to provide a platform for self-reflection; we can experience our true nature. It is this insight I want to convey in my work, by exploring how light transforms during different times throughout day or night cycles.

Amber Stefani
The "play of brilliants" in lighting design is crucial for creating atmosphere and ambience. By understanding how light behaves and interacts with different surfaces, designers can create stunning effects highlighting a space's best features.
Whether it is using reflection, refraction, or even the light source itself, the play of brilliants can add a touch of luxury and sophistication to any setting. So next time you are admiring a beautifully lit room, remember to look for the play of brilliants at work!
Lightness of Being
Light effects our minds
A growing body of research suggests that lighting can also impact our cognitive performance. One study found that lighting can improve the cognitive performance of office workers: Lighting can also be used to influence our moods. A survey by Philips found that light therapy can be an effective treatment for seasonal affective disorder (SAD). In addition, a study by the University of Surrey found that blue lighting can help improve the moods of people with depression.
Good lighting design can improve wellbeing by enhancing visibility, reducing glare, and providing a sense of comfort and security. It can also help to create positive emotions and stimulate the senses. Conversely, poor lighting can have the opposite effect, causing eyestrain, fatigue, and stress. By understanding lighting design principles, we can create beautiful and functional spaces.
More than a visual tour.
Lighting design is an essential part of any interior design project and should be considered from the outset. It is a process that should be tailored to the space's specific needs and the people who will use it. We can create beautiful lighting schemes and benefit human well-being by considering colour, mood, and activity.
When it comes to lighting design, there are no rules, only possibilities. It is an opportunity to experiment and explore the many ways that light can be used to create positive change. So, let us get creative and see what we can achieve..
---
Lighting design
Lighting design is a complex and fascinating art, and it can be used to achieve extraordinary results in any space. If you are interested in learning more about lighting design, plenty of resources are available online and in print. The best way to learn is to experiment and keep learning about new lighting technologies and trends. Lighting design is a constantly evolving field, so there is always something new to learn. So do not be afraid to get creative and experiment with different lighting schemes! You might be surprised by the results.
Lighting design, light, wellbeing, Richard Kelly, focal glow, ambient luminescence, the play of brilliants, interior design project, colour, mood, activity lighting scheme. Creativity. Transformation. Possibilities! Endless possibilities! 🙂
Thank you for reading! 🙂
Ref: University of Surrey