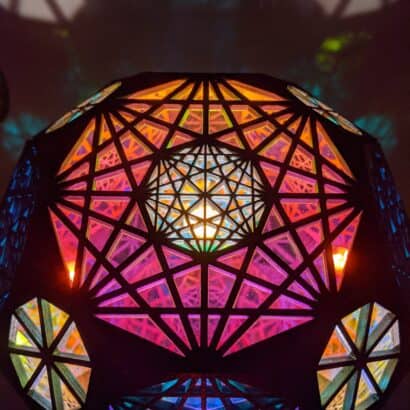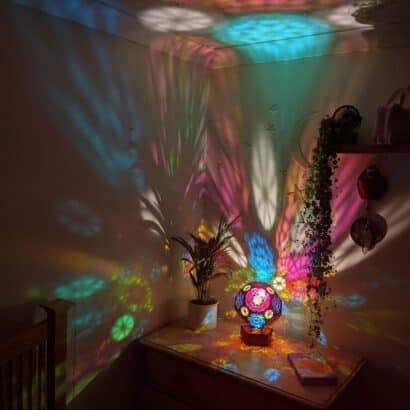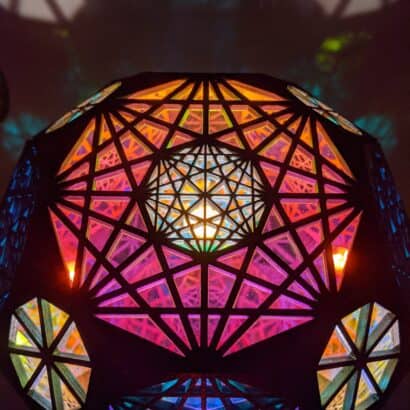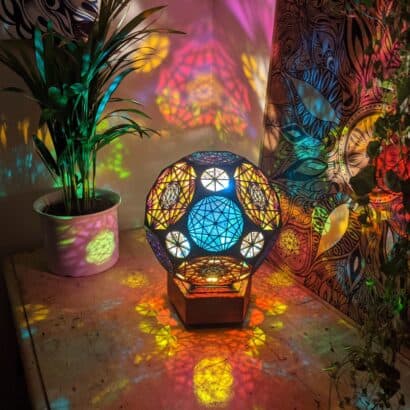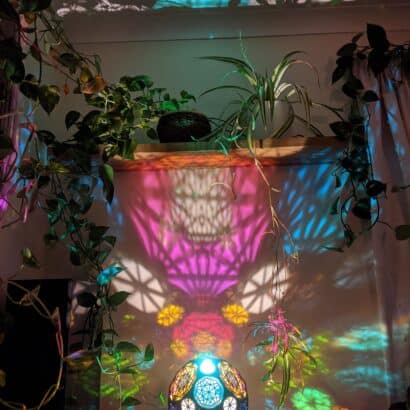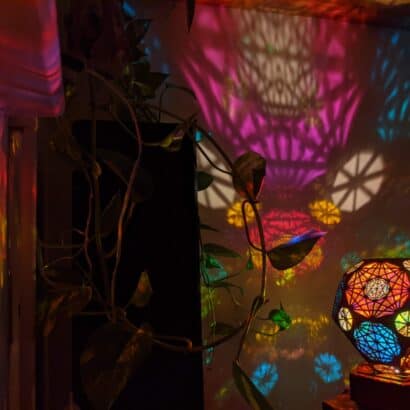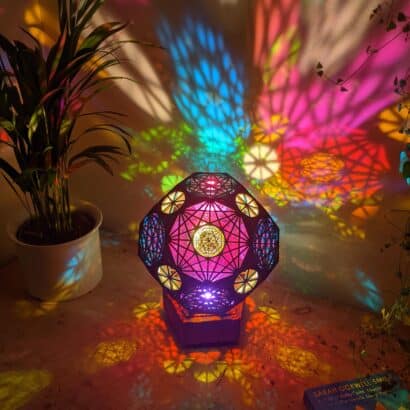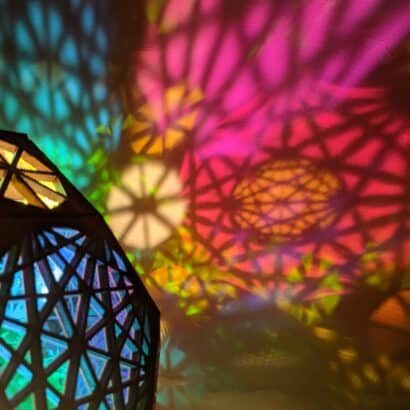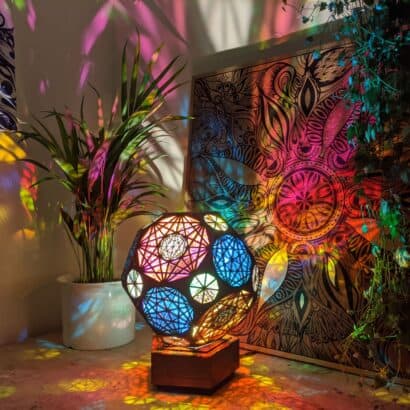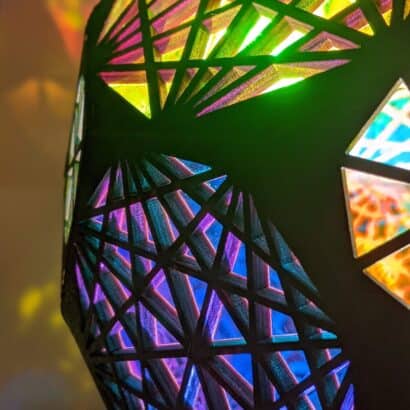 The geometric platonic solid pattern is called a Metatron. It is known to be derived from the ancient structure of the Flower of Life
Compare
The geometric platonic solid pattern is called a Metatron. It is known to be derived from the ancient structure of the Flower of Life
The design is made up of 25 geometrical panels in total. The lamp stands beautifully on its own as a day-to-day furniture piece with a metallic gleam to the pattern, but when sun shines onto the lamp, many colours will appear, creating a tranquil atmosphere. But the real magic comes to life at night. Watch the lamp change colour, according to the angle from which you view it.
CHARACTERISTICS OF THE LAMP-
The brilliant colours that project from the lamps are accentuated by their setting within the lamp it's self and your chosen space influences the colour shift, which you will enjoy. We use a twisted vintage cable to power each lamp with switch – all of which operate on low energy, environmentally friendly bulbs.
Wood: Sustainable wood
Height: 32 cm
Width: 24 x 24 cm
Bulb type: LED (low energy)
⭐All our lamps work in all countries so no need to supply any kind of electrical components and all lamps come with a led bulb⭐
Free bulb included with your lamp, bulb life lasting 15,000 hours. Easy to remove and purchase on line.
Handcrafted by a small family run business based in the UK with great attention to detail, using sustainable wood and quality materials and parts.
Processing time 7-10 unless stated READY TO SHIP.
All shipping goes through DHL and is free to all UK customers , taking 1-2 working days once the lamp is ready.
Global shipping takes 2-5 working days.
Thank you
Amber & Barnaby